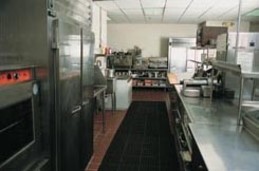 Have you noticed that the dishwasher isn't getting dishes as clean as it used to? Is there a puddle on the kitchen floor every time you run the dishwasher? Are there strange noises or unpleasant odors coming from your dishwasher? If you're experiencing a dishwasher problem large or small, Eleet Appliance Repair is available to help.
Offering full-service dishwasher repairs for home and business owners in the Baltimore metro, our professionals specialize in cost-effective appliance repairs, top quality, and fabulous customer service. Let us take care of you and your dishwasher repair needs—contact us today by phone or e-mail.
Affordable Dishwasher Service
Did you know that dishwasher repair can help you save money? That's because, relative to the high cost of buying a new dishwasher, repair service is both affordable and effective! At Eleet Appliance Repair, we strive to provide every customer with the dishwasher repairs they need at a fair, reasonable price. Using only top-quality dishwasher repair parts and the knowledge gained over nearly a decade in the industry, our expert appliance repairmen can get your dishwasher back in tip-top shape. And because we service a variety of makes and models, it doesn't matter whether you need GE dishwasher repair or Bosch dishwasher repair: Eleet Appliance Repair is ready to help regardless. From leaks to noises to smells, we're the pros you can count on to eliminate just about any possible problem with your dishwasher!

Dishwashers may seem like pretty basic appliances, but in reality, they are quite complex. So put away that dishwasher repair manual and call in the pros! Your dishwasher uses a number of valves, drains, sprayers, and seals, and determining which part is faulty can be a nightmare for the average DIYer. But the experts at Eleet Appliance Repair can provide quick, correct diagnostics and repairs to get your dishwasher running its best again ASAP. Contact us for:
Dishwasher rack repair
Electrical dishwasher repairs
Dishwasher not draining
And more!
Eleet Appliance Repair does not provide commercial dishwasher repair, but we are happy to service residential models installed in businesses. If you have a dishwasher in an office kitchen, small educational facility, or other business that needs professional service, we're ready to help. Providing dishwasher repair for light commercial settings, Eleet Appliance Repair can help your company keep going about its business as usual. Call now to schedule your appointment.